Deep Cut Flip Record Display Shelves (Free Shipping in Continental US)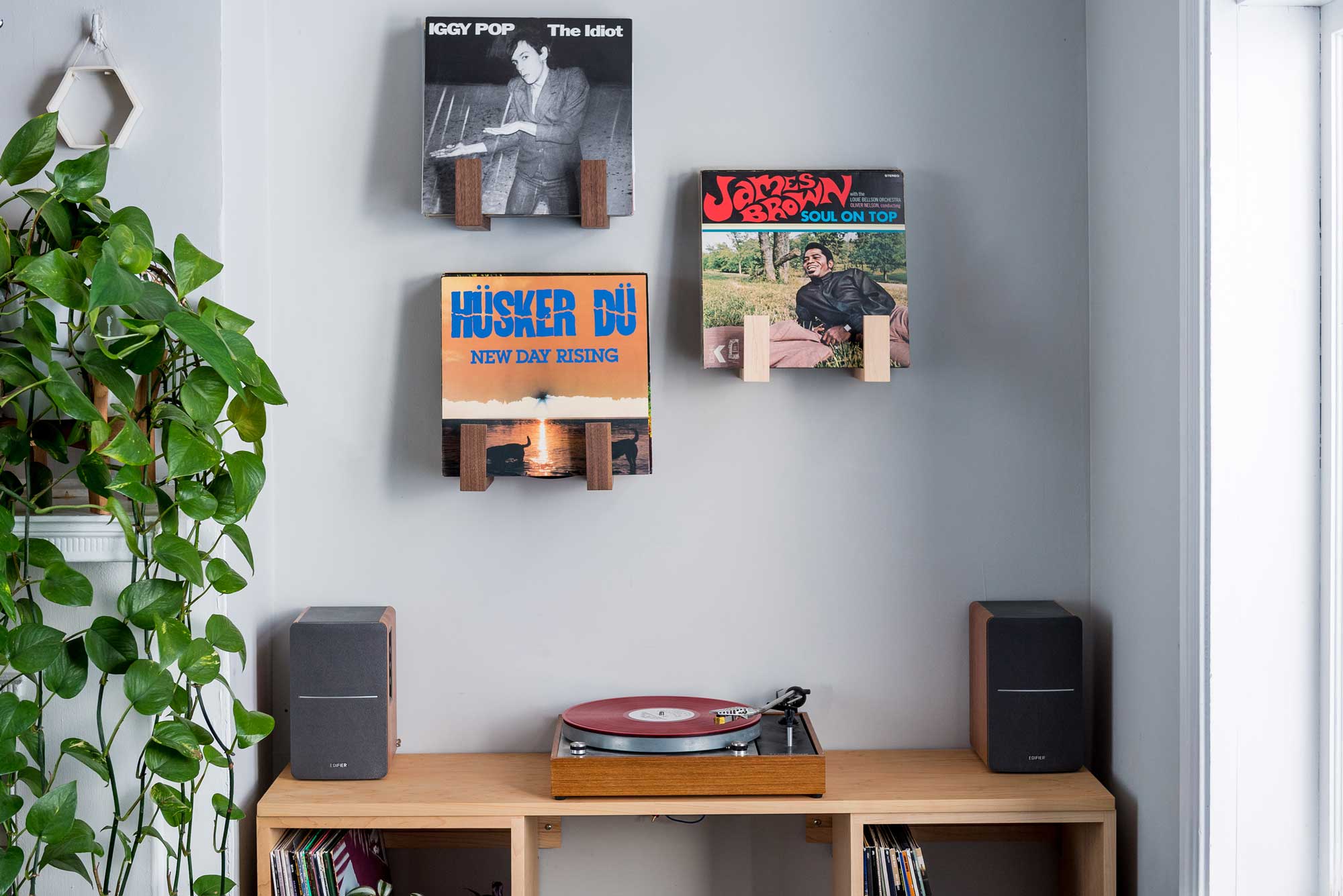 Deep Cut Flip Record Display Shelves (Free Shipping in Continental US)
Store and showcase your records up on the wall with Deep Cut Flip Shelves. Each set holds approximately 20 records. Like a "NOW PLAYING" shelf but with room for more of your favorites. These floating wall racks are handcrafted from 100% hardwood in either rich dark walnut or light hard maple. Clean, attractive, handmade, easy install, and no assembly required. The perfect way to display records for the artwork they are.
Units come in pairs. Each unit is…
Height: 4 inches tall

Width: 2 inches wide (recommend mounting so the total width from outer edge to outer edge is approximately 6 inches)

Depth: 5 3/4 inches
Install hardware including drywall anchors provided. For non-drywall installation, contact us for help.
Deep Cut products are handcrafted in small batches to the last detail in our Minnesota woodshop. We make things that help you get more enjoyment out of your home. Records, books, plants, cocktail culture, the kitchen, games - if it helps you get joy from your space, we want to help and with style. We source the most premium hardwood materials from local suppliers and do everything we can to preserve the natural beauty of those materials while making things that will last. Each piece is designed to be easy to install for most DIY skill levels in a variety of environments.
Units are often made to order. Please allow 5 - 10 business days for delivery within the US market.