Slipmats by Full Force Hifi (Free Shipping in the Continental US)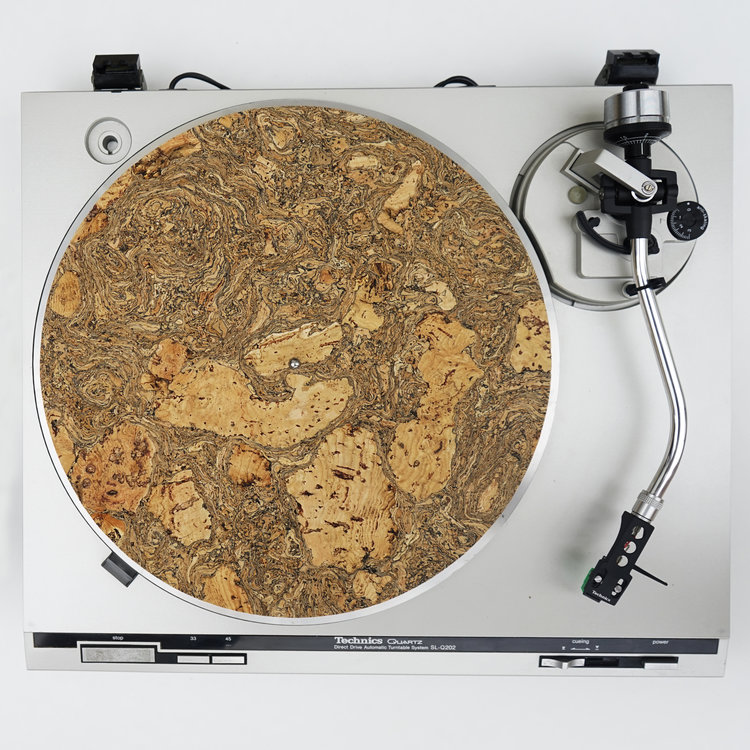 Slipmats by Full Force Hifi (Free Shipping in the Continental US)
Handmade slipmats by Full Force Hifi made from unique cork material. These are mats your record player will love, made for your eyes and ears. Each pattern completely unique and hand-cut to order in the U.S.
BENEFITS & FEATURES
Anti-Static properties keep your records sounding great!

Proves a clear and defined sound (especially in the bass)

Looks great!

Gives a vintage and unique touch to your record player.

Handmade with love and care robots can't provide!

Each pattern is completely unique!

Dimensions (approx.)

12" x 12"

3mm (1/8") deep

6mm (1/4") available too!

Near-universal fit!

Made to standard size that will fit most record players vintage and modern turntables alike! If you want to double check, send me a message and I should be able to confirm for you that it will fit!
Deep Cut is a proud retailer of Full Force Hifi slipmats.